News
MPCT London Awards Ceremony: a huge success!
24th May 2019
Military Preparation Colleges Battersea, Croydon and Edgware held their first joint Awards Ceremony on Thursday 23rd May 2019. The Learners did amazingly and were watched by many VIPs, many who took to social media to share their positive impressions of the day as can be seen below in posts shared on social media by our VIP Guests.
Please also have a watch of the video below of the highlights of the day.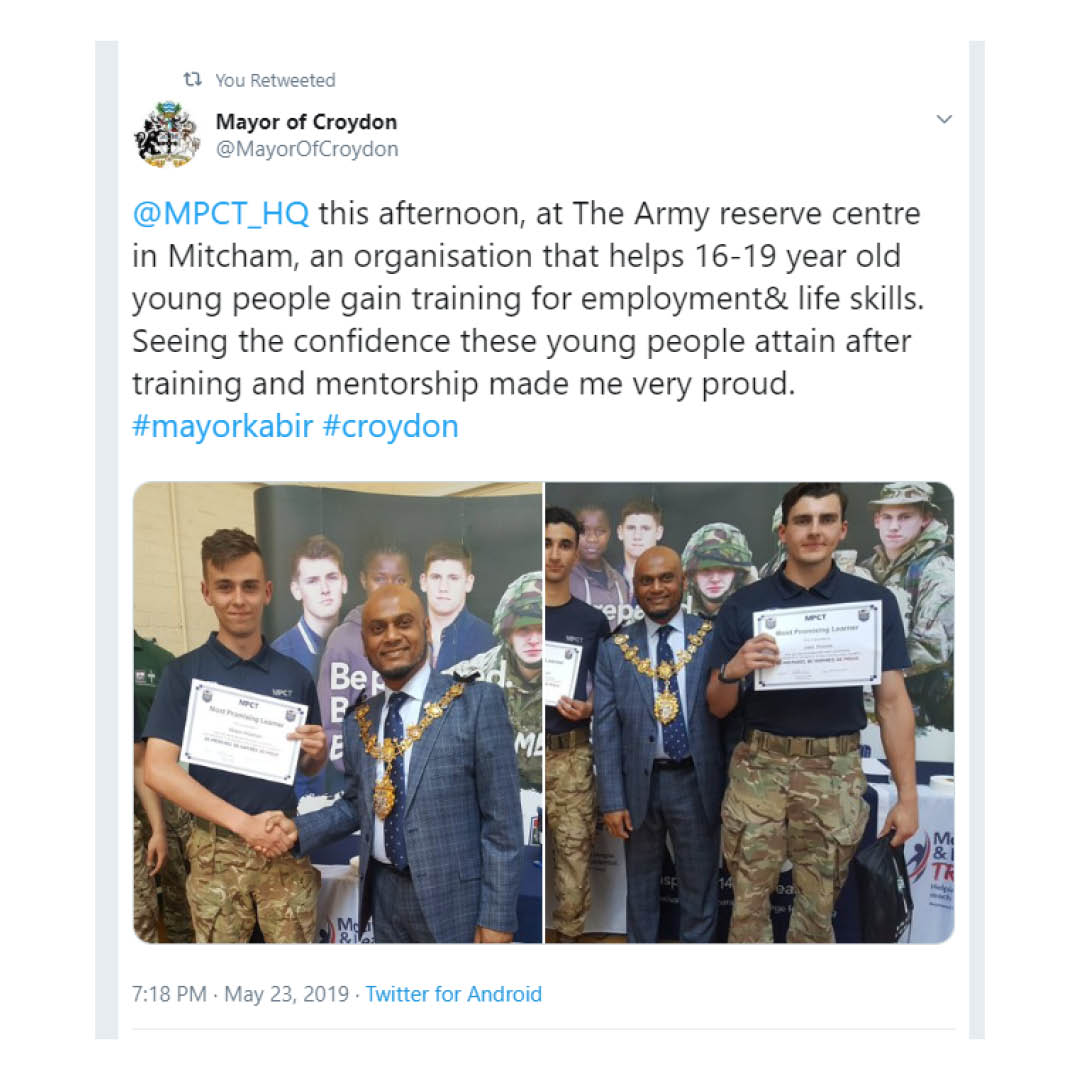 Councillor Sarah McDermott also took to Twitter to express how inspired she was by the Learners;