Locations
Apprenticeship Staff
Meet the Staff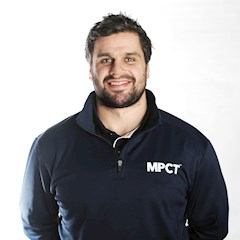 Head of Sports & Apprenticeships
Ryan James
Date started at MPCT
2011
Experience
I have worked in training for over 10 years delivering sports coaching and exercise to young people who wish to pursue a career in the sports and active leisure industry. During this time I have completed my Post 16 Teaching Qualification, A1 Assessor Award and V1 Internal Verifier Qualification, all of which has enabled me to couple my coaching and instructing background with teaching practices. Before working in Training I work for many years in Local Authority Sports Development and Community Development. I currently play semi-professional rugby for Newport RFC and have represented Wales in Baseball.
"The best part about working in training and education through sports and fitness, in the ability it has to engage with young people from all backgrounds and abilities. The physical active learning opportunities allows us as teachers to ensure that all learning is innovative and fun for all."

Ryan James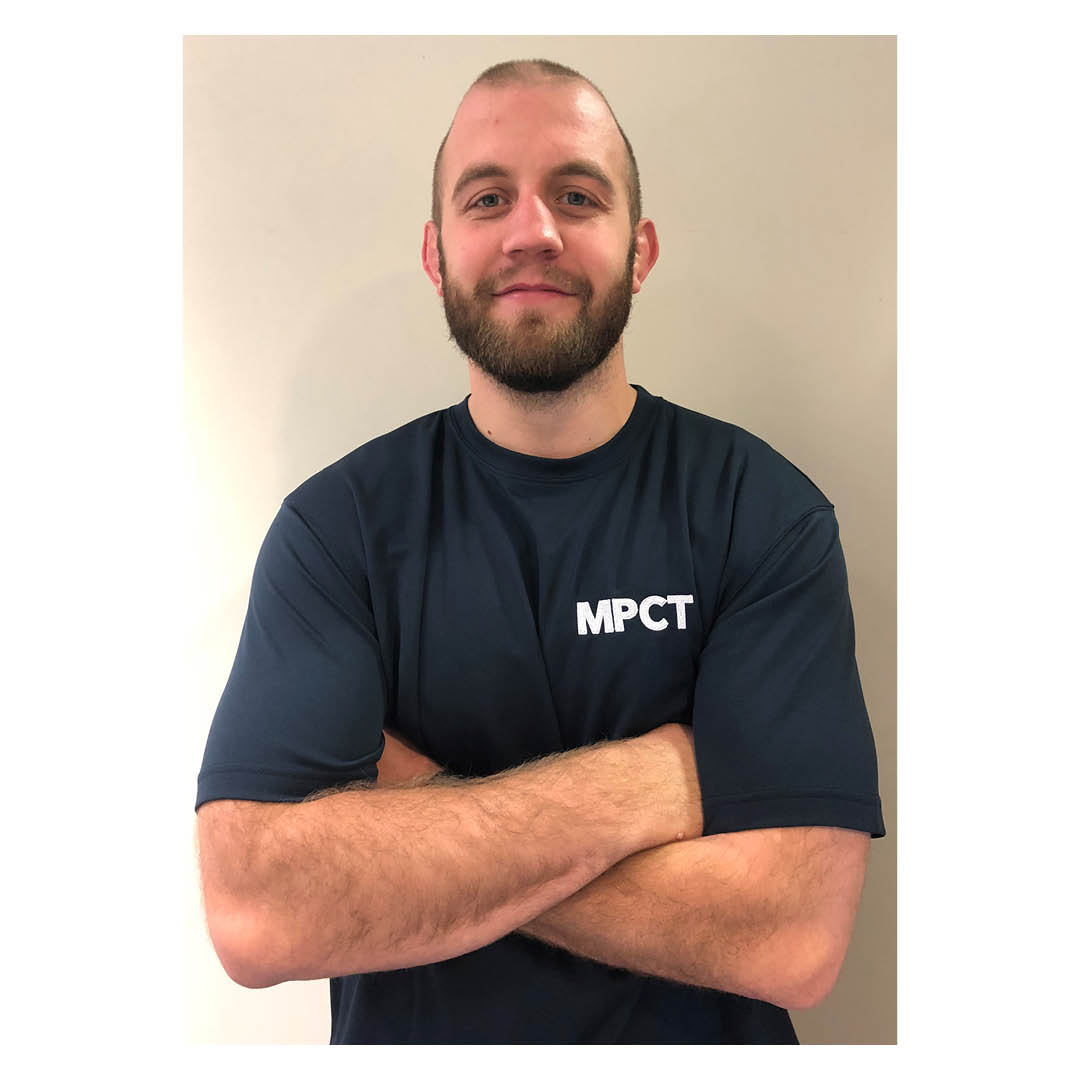 Apprenticeships Manager
Rueben Tucker
Date started at MPCT
2016
Experience
I have worked in the exercise and fitness industry since 2012 alongside my studies at University. I have gained a MSc by Research in Exercise Physiology and spent time working in elite sport to complete this. Since this I have gained my Level 3 Award in Education and Training and taught a Level 3 Extended Diploma in Sport qualification. More recently I have been working with apprenticeships to deliver a range of exercise and fitness and sports development qualifications.
I love working with MPCT and providing training to like-minded people who are looking to have a career in the sport & active leisure industry. I enjoy working with individuals from many different backgrounds in different areas of the industry.

Rueben Tucker
Apprenticeship Officer
Luke Harmer
Date started at MPCT
2019
Experience
Luke was in 59 Commando SQN RE for 5 years reaching the rank of Lance Corporal. Luke served operational tours of duty in Afghanistan and Norway. Staff Harmer was a section private and deputised as a section 2IC, specialising in explosive method of entry. He completed many arduous courses during his time in the military, such as Army Cold Weather Warfare course, RECCE Operators course, All Arms Commando Course & Regimental Cadre. Staff Harmer left the Army in 2010.
On leaving the Army Staff Harmer attended college and university completing the Bsc Sports Coaching degree. Staff Harmer has also, completed strength and conditioning qualifications and worked with professional sports teams as a coach.
Staff Harmer is very sports orientated and loves to play and watch football and rugby. Staff Harmer is a keen Olympic weightlifter and can be found in the gym if not at work or coaching.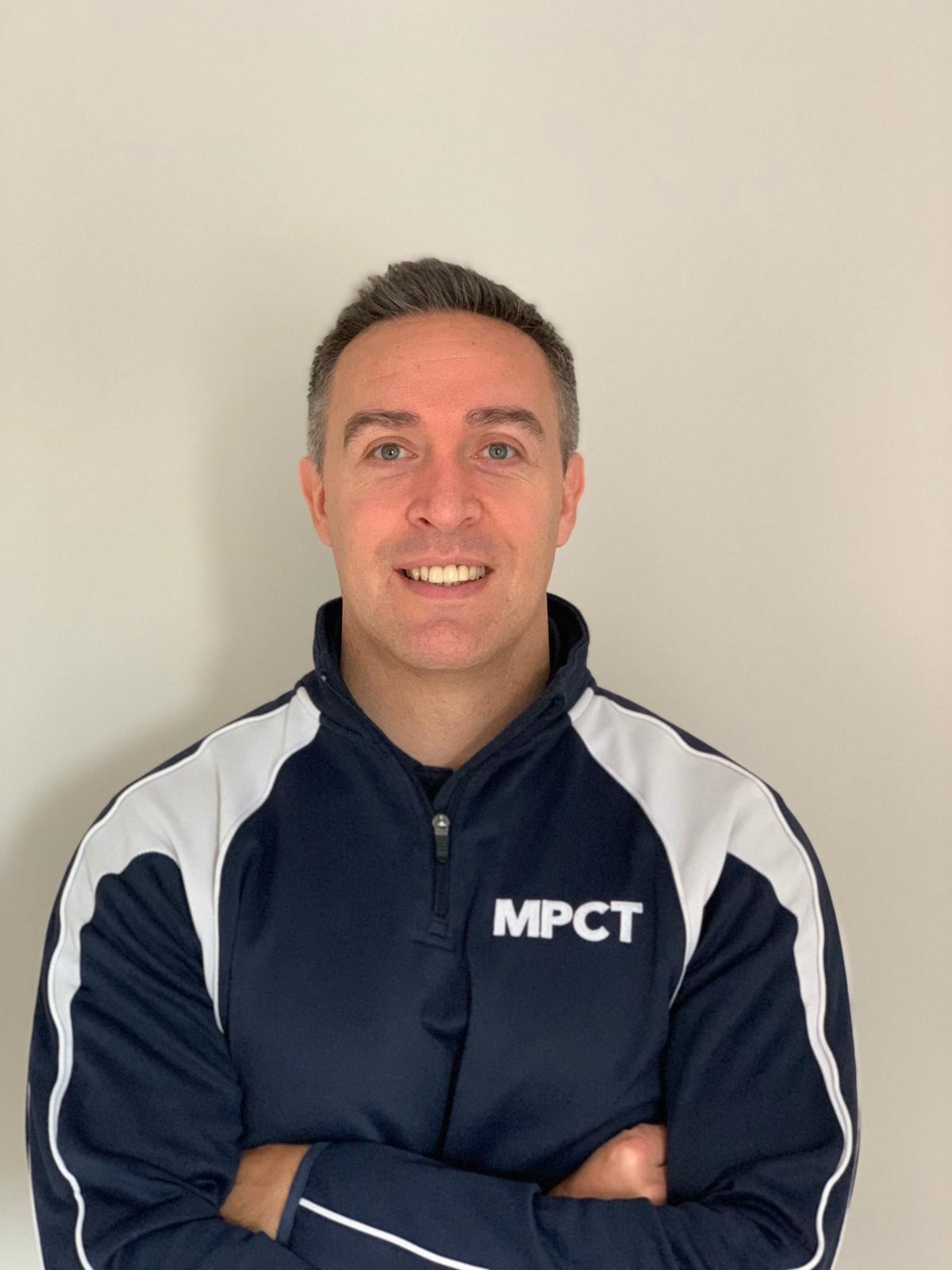 Apprenticeship Officer
Marc Davies
Date started at MPCT
July 2019
Experience
Hi my name is Marc and I joined MPCT in July 2019. I am looking forward to a long and successful career with the company, and I am excited about the role of Sports Apprenticeship Officer.
I have a background in sport and fitness, where I have 16 years experience in this industry. I have used my degree throughout this period and been lucky enough to work for recognised companies such as, The Vale Hotel and David Lloyd. Within these job roles I have worked my way through from part time Gym Instructor to Fitness Manager in both companies. I have also worked with many PT clients and managed many Personal Trainers through their successful PT journeys. I have, over the years, increased my knowledge my taking on extra qualifications such as, circuits, spin, kettle-bells, TRX, Power plate, Nutrition, Synergy, to name a few.
Along with the sport and fitness aspects, I have completed my PGCE qualification. I have taught on a Level 3 PT course and followed a SOW to successfully teach students through the course. The students were all 16+ and the success rate was 95%+ over the 3 years that I was teaching.
As a keen sportsman, I have played rugby for 30 years and have played at a high standard throughout. I have played semi-professional level and have received a Welsh Students cap, which I was very proud of. As well as, going to the gym, exercising and being active, my other main hobby is my 9 month old son. My wife and I are very proud parents!